With the growing popularity of UPI, many earning apps are providing users the option to withdraw money via this mode. Users trying to earn money online also prefer this mode of payment. This gives users the option to receive payments instantly.
Due to this benefit of receiving their earning instantly the popularity of the UPI withdrawal games and apps is also growing.
As a result, apps that were only providing withdrawal via other payment modes are incorporating this feature.
If you are looking for earning apps with instant withdrawal via UPI then keep reading this post till the end. I will provide you all details about best UPI withdrawal games.
Top 5 UPI Withdrawal Games in India 2023
1. mRewards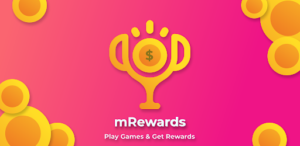 mRewards is among the best real money earning apps that comes with a lot of paying tasks such as games, videos, surveys and more. Earlier, the app provided Paytm and Gift card withdrawal options. But after a recent update, UPI withdrawal option has also been introduced. You can withdraw as low as as Rs. 10 on mRewards App. You need 1178 coins to withdrawal Rs. 10 via UPI instantly.
Variety of earning tasks and low withdrawal limit makes mRewards the best apps with UPI withdrawal option.
2. Frizza
Frizza is yet another popular apps that allows users to money directly via UPI. The minimum withdrawal limit on Frizza is Rs. 30. Once you complete the required tasks, you can ente ryour UPI ID and withdraw money directly to your bank account.
Frizza mainly has app download tasks that allow users to earn money. You can also earn money by watching videos and reading articles.
3. Rush
Rush is an app for earning money by playing games. You can choose from different games and earn money by playing. Rush app also provides daily rewards which allow you to earn money. Once you win Rs. 25 you can withdraw money via UPI or Paytm.
The daily rewards make Rush a great choice if you are looking to earn money.
4. MPL
MPL app is a popular app to earn money by playing games. You can play earning games for as low as Rs. 1. The app has some decent rewwards in place as well. And the best part is that you can withdraw your earnings without any limit.
The no minimum withdrawal limit makes MPL one of the best apps to earn money via UPI.
5. Go Daily
This earning app allows users to directly transfer money to bank account. The minimum withdrawal limit on Go Daily app varies with user level. The earning tasks include reading articles, watching videos, etc.
How to Earn Money by UPI withdrawal games?
UPI withdrawal games provide various options to earn money. You can find UPI withdrawal games across all categories such as casino, rummy, ludo, etc. While some games also you to earn money just for playing, you need to win to earn money from others.
mRewards and Go daily are game apps where you just need to play form time or complete some tasks to earn money. On other hand, games apps such as MPL, Rush, and Winzo reward users for winnning contests.
Benefits of UPI Withdrawal Games
UPI option allows users to withdraw their money instantly. When using earning apps, people often doubt whether they will really get the money. With an instant payment mode like UPI this problem is completely resolved.
Instantly Withdraw Money
Real Money in bank Account
Conclusion
These are some of the earning games that provide UPI withdrawal option. With the games, you can withdraw your earnings instantly without any delay. So download the apps and start earning money. In the future, you can expect more and more apps to provide users the option to withdraw earnings via UPI.